Mr. Priyavrat Bhartia

Director

Mr. Praveen Someshwar

Director

Mr. Vivek Mehra

Director

Mr. Ajay Relan

Director

Ms. Suchitra Rajendra

Director

Mr. Dinesh Mittal.

Director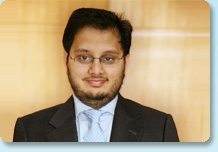 Mr. Priyavrat Bhartia
Director
Shri Priyavrat Bhartia, aged 43 years, is the Director of the Company. He holds a Masters degree in Business Administration from Stanford University (USA). He started his career as a financial analyst with Wasserstein Perella & Co., New York, in 1998. He is also acting as director in a number of companies including HT Media Limited, Hindustan Media Ventures Limited, Birla Cotton Spinning and Weaving Mills Ltd, and Jubilant Enpro Pvt. Ltd.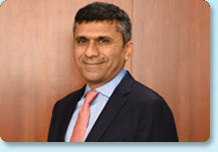 Mr. Praveen Someshwar
Director
Mr. Praveen Someshwar is a business leader with more than 27 years' of rich and varied experience in strategic leadership, business and finance roles. He is presently associated with HT Media group as Managing Director of HT Media Limited and Hindustan Media Ventures Limited.
The last role in Pepsico was Senior Vice President & GM based out of Hong Kong, where he was responsible for all Pepsico businesses across the North & South East Asia. Prior to that he was the CEO for the Food business, CEO for PepsiCo's beverage business in India & South Asia, CFO for PepsiCo's India & South Asia business, Strategic & Financial Planning Head for Pepsico India & South Asia.
Mr. Someshwar is a Chartered Accountant and Cost Accountant.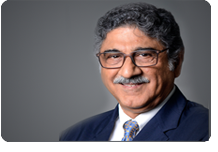 Mr. Vivek Mehra
Director
Mr. Vivek Mehra is a well respected senior Chartered Accountant with an illustrious professional career spanning over 40 years and experience spanning across sectors in Tax and Regulatory domains of Merger & Acquisition specializing in Cross-border Investment and Transaction Structuring.
He has held various leadership roles till April 2017 in PriceWaterhouseCoopers Private Ltd. ('PWC') as Partner/ Executive Director. He was the founder and national leader for PwC Regulatory and M&A Practices and has been elected on PwC Governance Oversight Board for two consecutive terms.
Mr. Mehra is extending his expertise as an Independent Director and esteemed Board Member for some prominent Indian Companies such as:
Jubilant Life Sciences Ltd.
Embassy Office Parks Management Services Pvt. Ltd (Embassy/ Blackstone REIT Manager)
HT Media Ltd.
DLF Ltd.
Hero Future Energies Pvt. Ltd.
Chambal Fertilizers and Chemicals Ltd.
He is also on the Board of Governors of Lawrence School Sanawar and Grassroot Trading Network, a SEWA organisation.
Mr. Mehra graduated in 1975 with a Bachelor of Commerce (Hons) Degree from Sri Ram College of Commerce, Delhi University. He has been a fellow member of the Institute of Chartered Accountants of India since 1979 and has also given his valuable contribution as a member of the Federation of Indian Chambers of Commerce and Industry (FICCI) Steering Committee and National Executive Committee.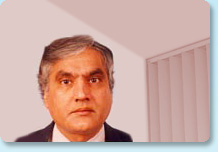 Mr. Ajay Relan
Director
Mr. Ajay Relan is one of the pioneers of the Indian private equity industry. Prior to founding CX Partners, Ajay headed Citi's private equity business since its inception in 1995. Prior to this, Ajay worked with several financial firms in multiple geographies, starting with Citibank in 1976 and the last being the CEO of a Citi affiliated brokerage firm, Citicorp Securities & Investments Ltd. Ajay has served on the boards of several portfolio companies such as HT Media, Yes Bank, i-Flex and Progeon among others. He holds an MBA from Indian Institute of Management, Ahmedabad (1976) and B.A. (Hons) Economics from St. Stephen's College, Delhi University (1974) - top ranked in the University.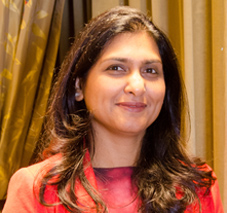 Ms. Suchitra Rajendra
Director
Ms. Suchitra Rajendra has over 25 years of rich experience in HR domain in India, Asia Pac and Australia in a variety of sectors ranging from not for profit to consulting to FMCG. She has both line HR consulting and strategic HR experience. Currently, she is the Country Head India and VP Global HR COO for Colt Technologies Services. She is responsible for overall country management, defining the country agenda and enabling all functions to deliver the India organization strategy. She is also responsible for developing the talent strategy and enabling the right culture to ensure Colt operations delivers on its vision, purpose and strategy. Prior to this, she was Vice President and CHRO for PepsiCo India Region, responsible for talent strategy, organization design and building the right culture to drive sustainable business growth.
Ms. Suchitra Rajendra is recipient of multiple awards and recognized across the industry.
She has a Post Graduate degree in HR from XLRI Jamshedpur. She is a speaker at various national and international forums.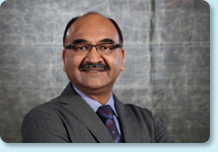 Mr. Dinesh Mittal
Director
Mr. Dinesh Mittal is a qualified Company Secretary and a Post Graduate Diploma holder in Business Administration from IPM, Ghaziabad. He also holds Bachelor Degree in Law from Delhi University and Masters Degree in Law (IPR) from Queensland University, Australia. During his professional career spanning over 33 years, he has worked with renowned group such as Whirlpool of India Ltd. as Executive Director, handling Legal, Tax and Secretarial matters for India and parts of Asia, DCM Shriram Group and JK Synthetics. Currently, he is associated with HT Group since 2006 and working as Group General Counsel & Company Secretary of HT Media Limited. He is also the printer & publisher of the newspapers 'Hindustan Times' and 'Mint'.